With 19 years of delivering high quality products, our team of dedicated engineers ensure reliability and convenience.Nayatel Digital Signage caters to all industries as our experts work to create custom plans and layouts, specific to your needs! Examples of some of the industries that have already adapted the solution are included below.
Offices, Academia, Shopping Malls, Restaurants, Retail Businesses and Hospitals can benefit the most from Digital Signage solution by displaying informative/promotional content on their display TV's. The service also enables you to select custom layouts and themes so that your desired content (Logo, Ticker, Announcement, Promotional offer) can be displayed alongside Live TV Channels in multiple ad slots.

Human Resources/ Internal Communications
Share the latest trainings, celebrate birthdays, announce promotions and have everyone on board. Help create the motivation that your employees deserve.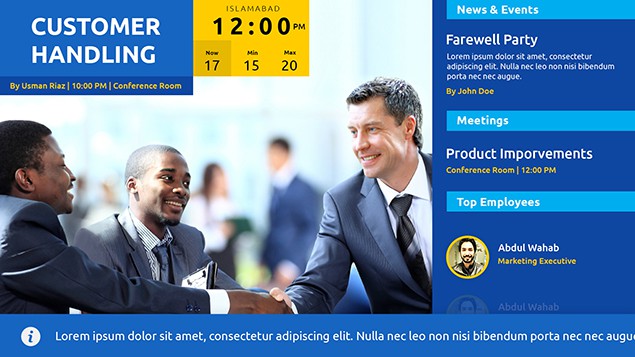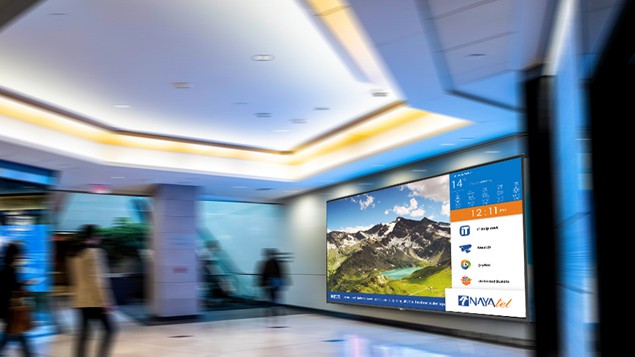 Retail/ Shopping Mall
As retail industry grows, the competition gets fiercer. Capture the market share by having time special, time specific deals that no one else can manage. Share live feeds of the back stage process and create loyalty with the 'humans of the store' as no one has done.
Health care
We understand the concerns of those working in the health care industry. Nayatel Digital Signage has been developed by understanding the urgency of announcements in hospitals and clinics. Keep the doctors, staff and patients informed and reduce action time.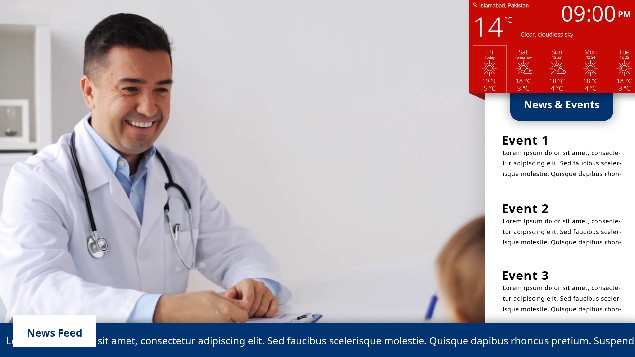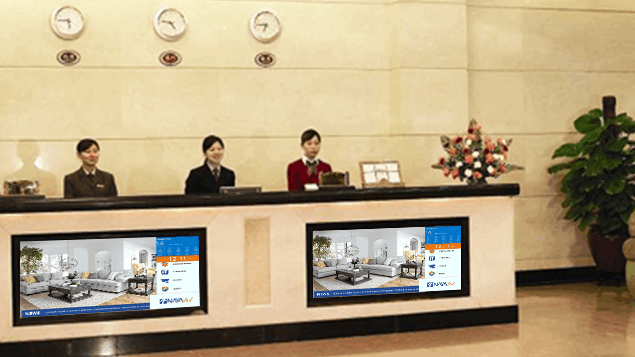 Hotels & Resorts
We understand that customers are the first priority for a service provider, so we developed a solution that would allow you to showcase your best side in the lobby and update the customer with all that you have to offer. Don't let them miss out on the special seasonal events and let them have an experience of a life time.
Public Transport
Help optimize the route for daily commuters, as digital signage allows you to display each transports route as they enter the station. Update the customer on delays or change in schedule in matter of seconds. You can also share traffic rules in an engaging manner for the knowledge of commuters.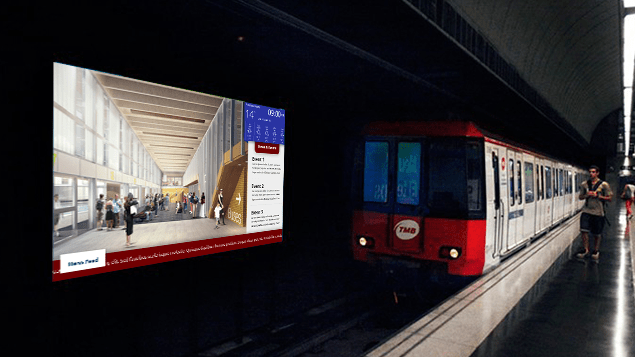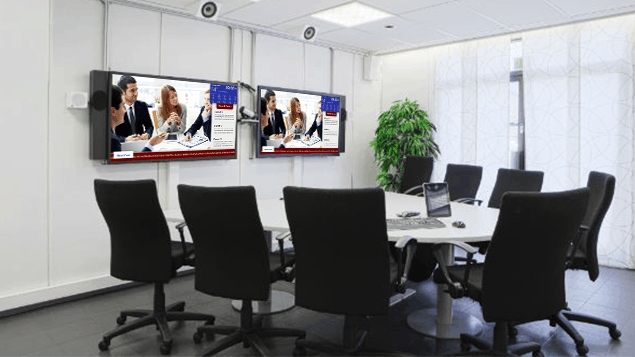 Training & Conferences
The best time for customers to enrol for trainings is when they leave one! Excite trainees with the next training that would complement their new found knowledge. With the help of Digital Signage, you can now share the most relevant upcoming events to the attendees.
Education
Engage the students more with extracurricular activities. Display the latest events and extracurricular activities and engage the students. Engage the student body with a boosted sports morale and have full house during campus events. Spread the latest news, make emergency broadcasts and update on upcoming schedule changes with your one stop solution.